About Our Office
Welcome to Cactus Point Dental! Our experienced dental team is dedicated to providing families in Chandler and surrounding communities with exceptional dental services in a laid-back environment. We enjoy working with new and returning patients alike as well as patients of all different ages. Our team also speaks Spanish, so if you would prefer to speak Spanish during your visits, just let us know, and we'll be happy to accommodate you. Visit your local dentist near you. We are looking forward to meeting you!
If you have a specific question for us or want to learn more about our practice, feel free to get in touch with our friendly front office team. We'll see you soon!
Contact Us
Meet the Team
Our team has decades of combined experience, and we frequently take continuing education courses to stay up to date with all of the advancements that occur within dentistry. Dentistry is not just a job for our team, it's a lifelong passion, and we love being able to make our patients smile every single day. Schedule a visit at our dentist near you!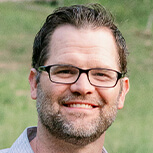 Jarom Stradling, DMD
Dr. Jarom Stradling is a fourth-generation Arizona native, born and raised in nearby Gilbert. He grew up one of 10 siblings and learned the value of hard work at a young age in the family business, Stradling's Cabinetry, a long-established Mesa institution. In his adolescence, he excelled in the arts and was offered a photography scholarship to Rochester Institute of Technology. However, after he was a last-minute fill-in on a dental service trip to Guatemala, he found his new course in life. While cabinet-making and construction were his first love, Dr. Stradling decided to downsize to smaller drills.
Dr. Stradling has planned and served within the local community at various free and discounted dental clinics, as well as in the global community through service missions in Guatemala, Paraguay, and Mexico. He attended Arizona State University and graduated magna cum laude with a bachelor's in nutrition and an emphasis in biochemistry. Dr. Stradling received his Doctor of Dental Medicine degree and subsequent Certificate of Public Health from the Arizona School of Dentistry and Oral Health at A.T. Still University in Mesa. He chose this particular university because of its service-oriented mission. The location wasn't bad either!
Dr. Stradling is married with three daughters, two dogs, two cats, three chickens, and a partridge in a pear tree. In his free time, he enjoys photography, woodworking, gardening, eating things dentists shouldn't eat, anything to do with airplanes, and watching movies with his girls. Dr. Stradling's favorite part about being a dentist is the interpersonal relationships and human connection. He loves being able to help others. He considers it a success when he can not only improve someone's oral health and alleviate pain, but brighten their day and share a laugh and a smile. He loves his staff and patients! He strives for a fun, judgment-free practice. He and his amazing staff will treat you like a member of the family.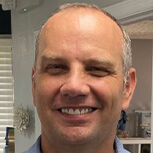 Spencer Torgerson, DMD
Dr. Spencer Torgerson brings a unique perspective to dentistry that comes from his years of experience in other professions. Before finding his passion in the dental field, he built custom homes for a number of years in the East Valley. The experience he gained being able to see a project from an idea all the way through to completion has been a valuable asset to practicing dentistry. He is able to relate with patients on a personal level across a variety of backgrounds.
Dr. Torgerson's desire to pursue a career change to dentistry was fueled by a combination of personal medical issues and lack of empathetic doctors, as well as a desire to follow in his grandfather's example as a selfless physician. He has always remembered a line from a poem which his grandfather wrote that was hanging in his medical office: "Help me that I may listen patiently, diagnose carefully, prescribe conscientiously, and follow through faithfully."
Dr. T (as he is affectionately called by his patients) earned his Doctor of Dental Medicine degree from the University of Louisville. He is an active member of the American Dental Association. He loves to learn and stay on the cutting edge of technology. He has developed and improved several advancements in the dental field and currently holds two patents on dental devices. Dr. T enjoys sharing his knowledge with others in the profession and was an adjunct professor at a University. Nothing gives him more joy than being able to see patients completely change their disposition when their oral health has been improved.
Outside of the dental practice, Dr. T enjoys spending time with family and friends, golfing, being outdoors, woodworking, and remodel projects. He is pretty handy, and there are very few things he can't fix or repair.
Dr. Chad Haak
Dr. Chad Haak was born and raised in Northern California, spending most of his youth in a small town located between Sacramento and Lake Tahoe. After high school, Dr. Haak attended a community college for a year before traveling to Spain to serve a 2 year mission for the Church of Jesus Christ of Latter Days Saints. When he returned home he transferred to BYU to continue his studies in Exercise Physiology. After graduating from college, Dr. Haak moved back home to help open and run a restaurant and traveled around as a corporate trainer for service staff. During this time, he also prepared himself for dental school. After a year of work, Dr. Haak began his training by attending the University of Pacific in San Francisco. After graduating dental school he moved to Arizona where he met his wife Ashlie and they settled down to start their family. They now have 4 children, 2 girls and 2 boys, with ages ranging from 5 to 13. In his free time, Dr. Haak loves spending time with his family and being active with playing sports, going to the gym or spending time outdoors.
Dr. Haak has always had a passion for healthcare and helping others in need. He started and lead a pre-med club in high school and spent time in Ecuador providing free dental and medical care to those in need. He has spent his years training in all different aspects of dentistry and practice varieties to help him learn how he can best treat his patients. He takes pride in treating his patients and offering them the care that he would want for his own family and friends. He is excited to join with Dr. Stradling at Cactus Point Dental. He has known and worked with Dr. Stradling for many years and has always loved his similar approach to treating his patients with kindness and care.
Office Amenities
You don't have to go to a cold, boring dental practice just to receive high-quality care. At Cactus Point Dental, we believe patients should be able to relax and feel completely at ease in our office.
Our amenities include:
Private Treatment Rooms
Pillows & Blankets Upon Request
TVs with Netflix & Hulu Access
Free Wifi
Convenient Family Dentist Near You
While our office is comfortable and inviting, we understand that patients do not want to make more trips to our practice than they have to. Cactus Point Dental offers same-day treatment post-diagnosis whenever possible, so should we recommend a service to you during a routine visit, we can perform the treatment during the same appointment at our dentist near you.
We also offer family block appointments, which help busy families receive their routine care in one convenient trip. If a dental emergency ever arises in your household, please give our office a call, and we'll be happy to provide prompt emergency dental care as well. Looking forward to seeing you at our dentist near you!
Contact Us