Compassionate Care
for the Whole Family
---
SERVING THE CHANDLER AREA
FOR OVER 30 YEARS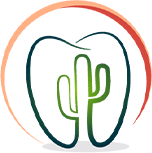 Welcome to
Cactus
Point
Dental
in


Chandler, AZ!
Five-Star Experiences
"Dr. Stradling is amazing! He is super friendly and makes you feel so comfortable. I went to him for my extractions and he was so quick, and it was completely painless. I would highly recommend him!" Destiny S.
"I met Dr. Stradling over a year ago when he came to Dr Hansen's office to evaluate me at Dr. Hansen's request. He has finally opened his own office and I cannot tell you what a relief that is. Dr. Stradling is one of the kindest and engaging dentist there is, and his staff is just as personable as he is. I would not hesitate to recommend him to anyone." Shirley D.
"I've known Dr. Stradling for a long time. He recently took over this practice, and he is amazing. He is such an honest dentist that has a wonderful work ethic and awesome results. I've worked in the dental field for years, and I wouldn't go to anyone else. It is hard to trust just anybody with your dental care, but Dr. Stradling and Dr. Torgerson goes above and beyond. Thanks for being the dentists that we can trust and afford!" Holly R.
"Dr. Stradling is a wonderful dentist! Not only did he do exceptional work, but he was so gentle and accommodating. He went above and beyond to make sure that I was 100% satisfied and happy with the treatment I received. This was my first experience getting a crown and I was nervous, but the procedure was easy and I love my crown. It feels so smooth and has such a natural fit. Maria was also wonderful. I could tell Dr. Stradling has a good repport with the rest of his staff. Overall, my experience has been outstanding!" Jennie C.
"Dr Stradling is an awesome dentist! I refer all my friends and family to this office because of Dr Stradling. I have only have great experiences here. Thank you Dr Stradling for taking such good care of my family and I!" Tyler C.
Book Appt
New Patient Forms
Meet Our Chandler Dental Team
At Cactus Point Dental, you're never just another name in an appointment book. We take the time to truly get to know each patient and create a custom treatment plan based on each individual's needs. We're so glad that you want to get to know your local family dentist better, and we look forward to meeting you and your family at our dentist near you soon!
Our Team