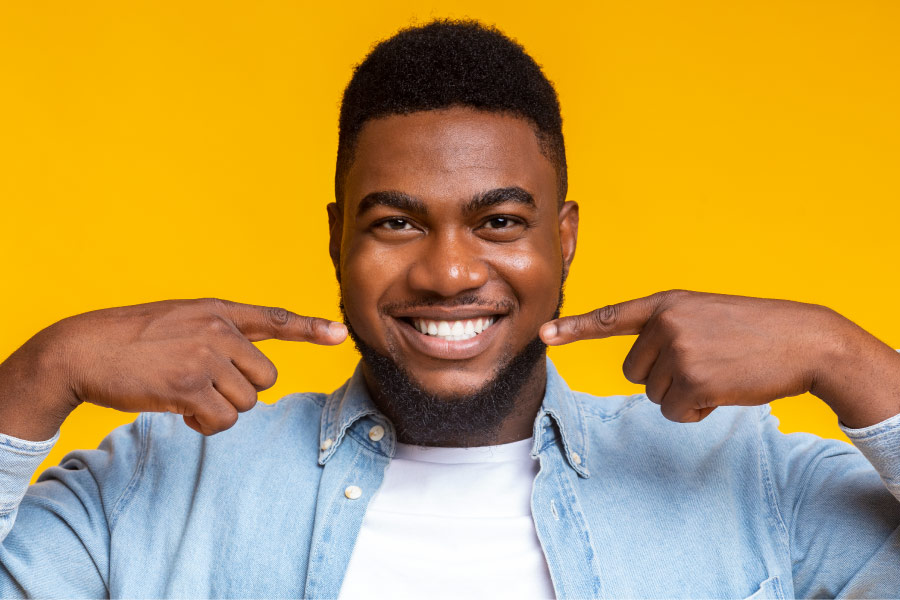 Choosing the Right Teeth Whitening Treatment
April 30, 2022 2:11 am
---
At Cactus Point Dental, we know that no two of our patients are exactly alike. For this reason, we offer a variety of preventive, cosmetic, and restorative treatments that can be tailored to your individual needs and goals.
In the case of teeth whitening, we offer two services: in-office professional whitening and take-home whitening kits. Compared to store-bought products, professional whitening is more likely to deliver stunning results without the side effects of teeth sensitivity, gum irritation, and uneven whitening.
Benefits of In-Office Teeth Whitening
During your in-office whitening visit, we will use a professional-grade teeth whitening gel to quickly transform your smile. After one or more sessions, depending on your starting point, your teeth can get up to eight shades brighter.
Our team will be standing by to ensure that you remain safe and comfortable. Once the procedure is complete, you will walk out of our office with a stunning smile you will be excited to show off!
Benefits of a Take-Home Teeth Whitening Kit
Although take-home whitening kits don't deliver dramatic results as quickly as in-office whitening, they still can whiten your teeth by several shades. Best of all, you can perform the treatments and touch-ups on your own time in the comfort of your own home.
We custom-create each take-home teeth whitening kit to comfortably fit your mouth. Not only will you love your results, you will also love how easy and convenient it is to use our take-home whitening kit!
Which Teeth Whitening Treatment Is Right for My Smile?
During your consultation with our friendly team, we will discuss your oral health, your teeth whitening goals, and your budget. Based on that information, our team will help you choose the right teeth whitening treatment. To ask our team any questions or to schedule your office visit, please contact us today!
Categorised in: Cosmetic Dentistry