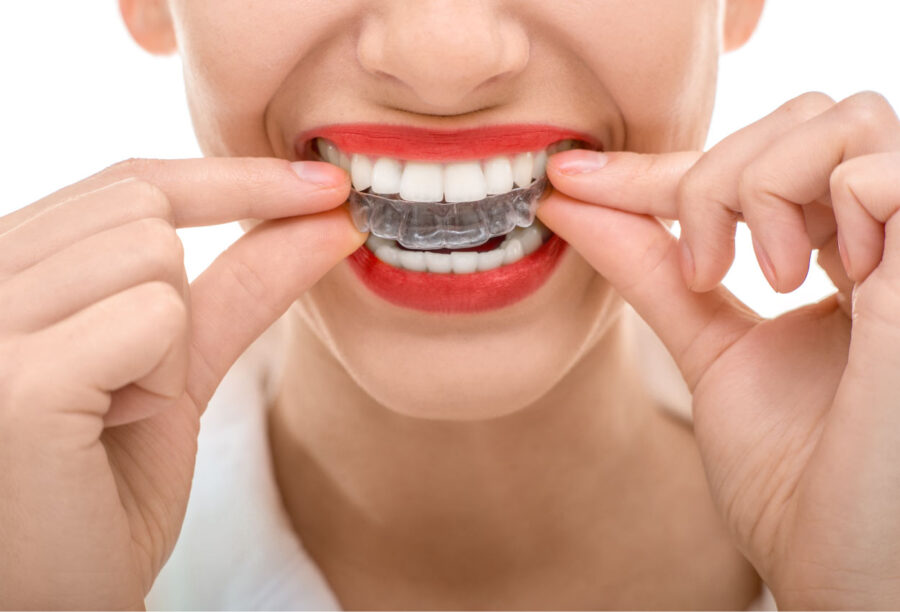 Should I Get Invisalign?
August 31, 2022 8:49 pm
---
If you're considering Invisalign®, there's no time like the present to work toward a straighter smile. Not only can this boost your confidence, but a properly aligned smile can also improve your oral health. Here are some reasons why you should get Invisalign clear aligners:
Fast

The length of time for orthodontic treatment varies based on the type of treatment and the severity of the misalignment issues. But on average, treatment time for Invisalign is 12 months or less!

Convenient

While braces require attaching metal wires and brackets to your teeth to shift them into place, Invisalign relies on a progressive series of removable clear aligners. Depending on your progress, you'll get a new clear aligner every two to three weeks. This means that with Invisalign, there's no need to avoid certain foods during mealtimes. You simply remove the aligners each time you eat and drink!

Minimally Disruptive

Many people put off orthodontic treatment because they don't want the disruption to their appearance. Invisalign solves that problem by using clear aligners that are inconspicuous when they're on your teeth. Some patients do need tooth-colored attachments that are like little bumps on the front of teeth to increase the effectiveness of their treatment. However, they are not very noticeable.

Easier to Clean Than Braces

Keeping traditional braces clean can feel like a major struggle since food particles get trapped between the brackets and wires. In contrast, since you remove your aligners to brush and floss your teeth, your oral hygiene remains simple and unencumbered. It's important to note that when you remove your clear aligners to eat, drink, and brush your teeth, you'll want to clean your aligners too. Use lukewarm water, a soft toothbrush, and dish soap to gently scrub away residue. Keeping your aligners clean will prevent discoloration and reduce your risk of developing dental disease.
Invisalign at Cactus Point Dental
If you're still wondering whether you should consider Invisalign, please schedule a consultation with our friendly team. We can help you weigh the pros and cons to determine if this cosmetic treatment is right for your smile. Contact us today!
Categorised in: Cosmetic Dentistry