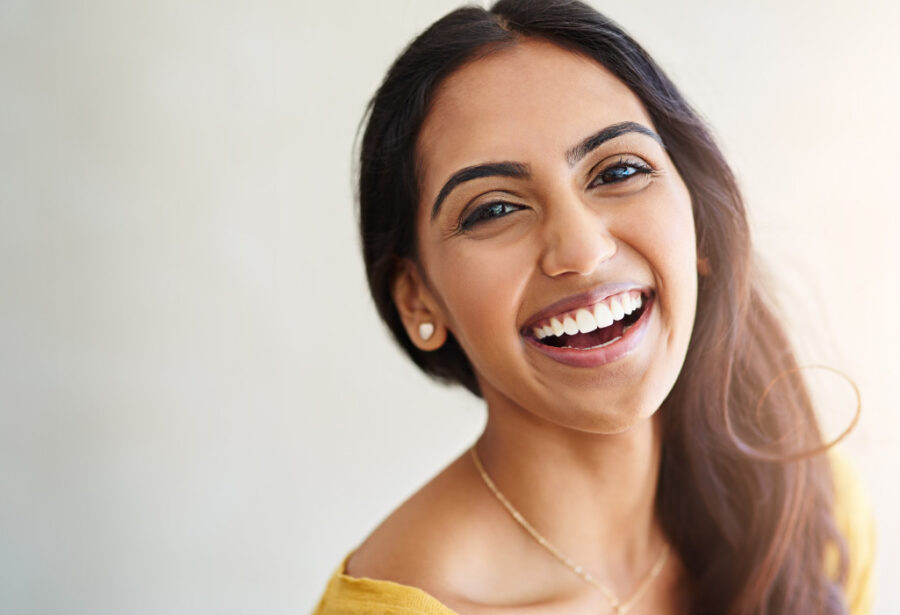 The Best Teeth Whitening Treatment
March 31, 2022 11:55 pm
---
Are your teeth looking a little dull and discolored? Professional teeth whitening is one of the quickest ways to bring your smile back to life! Having more confidence in your smile can improve your mental health and make social interactions more enjoyable.
There are two different professional teeth whitening treatments to choose from that can both suit a range of whitening needs! Keep reading to learn about the difference between our professional whitening treatments to determine which one is right for your smile.
Take-Home Whitening Trays
With take-home trays, our team will take impressions of your upper and lower arch of teeth to create custom-fitted, retainer-like trays. We will send you home with your custom trays, professional-grade bleaching gel, and a set of whitening instructions. At-home whitening typically takes a few weeks to reach the desired end results. Take-home whitening trays is budget-friendly, is done on your own schedule, and you have minimal risk of developing tooth sensitivity. And if you need touch-ups, you can get some more gel at our office.
In-Office Whitening Sessions
An in-office session can deliver fast, exceptional results! Our team will take care of everything from start to finish. In most cases, patients will have a smile up to eight shades brighter in just one hour with our powerful whitening system. Additionally, we will monitor your sensitivity levels to ensure you feel comfortable throughout the entire whitening treatment.
Schedule Your Teeth Whitening Consultation!
Do you want whiter teeth? Even if you're still unsure about which treatment is right for you, we can help! Our experienced team at Cactus Point Dental can help you choose a whitening option that best suits your needs. We'll examine your teeth and gums, discuss your smile goals, and go over your budget to determine the right treatment path for you. Please contact our Chandler office to schedule your whitening consultation!
Categorised in: Cosmetic Dentistry