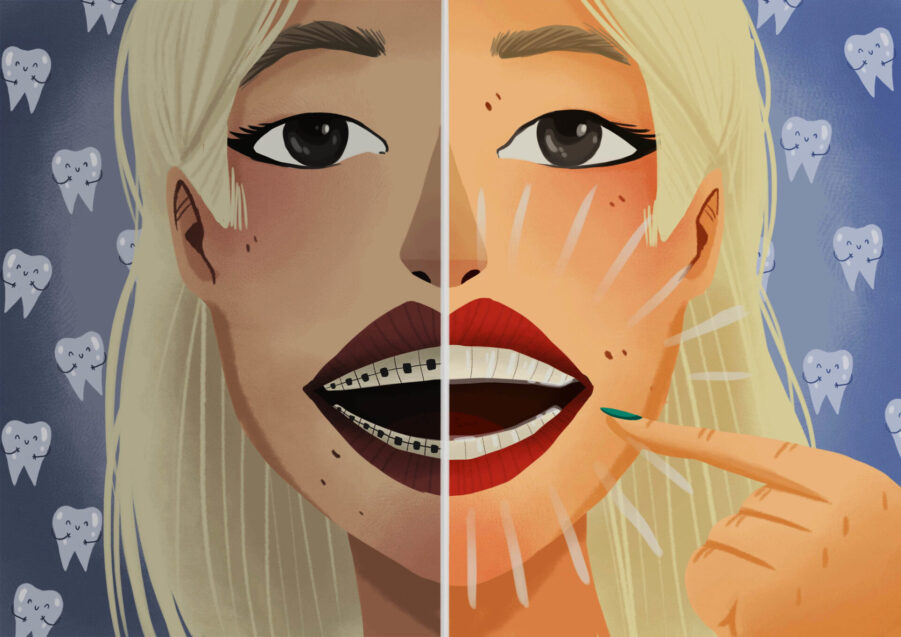 The Growing Popularity of Invisalign Clear Aligners: Straighter Teeth Without Braces
August 29, 2023 5:59 pm
---
Crooked and misaligned teeth affect your smile's look, but they can also make it harder to maintain good oral hygiene! In the past, metal braces were the only way to correct underbites, overbites, cross-bites, and other more major problems. Today, Invisalign clear aligners are an increasingly popular method. Why? And how does it work?
What Is Invisalign?
Invisalign uses clear aligners, which are removable trays made from transparent, smooth plastic materials. They fit over your teeth a bit like mouthguards, but tighter, as they use gentle pressure to shift your teeth into a straight position. Invisalign can be worn on the top and bottom arches. Many people prefer Invisalign over braces because the trays are removable and nearly invisible.
How Does Invisalign Work?
Each Invisalign tray is custom-made. Every 1-3 weeks, as your teeth shift, you change your aligners to the next in the series. Depending on your misalignment and treatment plan, Invisalign can take 6-18 months! You may experience some discomfort and pressure whenever you switch to a new aligner, but as your teeth adjust, you should feel more comfortable.
How Much Does Invisalign Cost?
Invisalign clear aligners can be slightly more expensive than braces, but it depends on how long your treatment is and whether you have dental insurance. However, Invisalign offers the convenience of removability, making oral hygiene and eating easier for many patients. The ability to remove the aligners for brushing, flossing, and meals is a significant advantage over traditional braces. Our office accepts in-network providers such as Aetna, Blue Cross Blue Shield, Cigna, Humana, and more. We file, track, and update insurance plans for all patients. Other financial options include our dental membership plan, in-house financing, and Sunbit payment plans.
Invisalign at Cactus Point Dental in Chandler, AZ
Invisalign is the most effective type of clear aligner therapy. We're proud to offer it at our office, where you can also get preventive, restorative, cosmetic, and emergency dentistry! If you have questions about straightening your teeth without braces or want to schedule a consultation with one of our dentists, please reach out today.
Image from Authority Dental under CC 2.0
Categorised in: Orthodontics