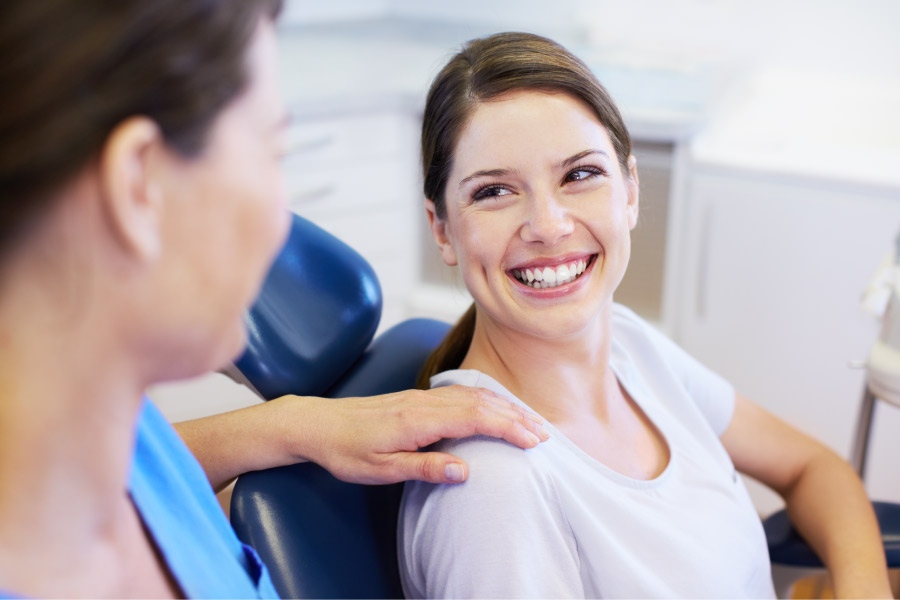 Tips to Finding a Dentist Near Me
August 31, 2021 5:38 pm
---
Even though you only see the dentist twice a year, finding the right dentist for you is an important undertaking. Your dentist is responsible for monitoring your oral health, which has a major impact on your overall health. When it comes to finding a quality dentist near you, there are several factors to consider and ways to go about it.
Seek Out Recommendations

One of the best ways to find a trustworthy dentist is to ask the people you trust for recommendations! Ask your friends, family, and colleagues about their experiences with their dentist. Your primary care physician and/or pharmacist may also have recommendations about local dentists that can best suit your needs.

Online reviews are also a great way to easily compare different patients' experiences with different dentists. (Check out some of Cactus Point Dental's five-star reviews here!)

Consider Their Variety of Services

Find a dentist that offers a range of comprehensive dental services, from preventive to cosmetic to restorative so you don't have to visit different dental offices to get the treatments you need or are interested in. You'll also want a dental office that accommodates emergency visits. In case you do have a dental emergency in the future, your experience will feel less stressful if you can visit a dentist you already know and trust!

Check Out Their Payment Options

Make sure that a potential dentist accepts your preferred form of payment. For example, do they take dental insurance? Do they offer an in-house savings plan? Cactus Point Dental accepts cash, credit, debit, FSAs and HSAs, flexible financing through CareCredit®, our in-house savings plan, and Medicaid. We also accept many dental insurance plans and offer a military discount.

Evaluate Their Amenities

Look for a dentist that offers comforting amenities because it shows they really care for the well-being of their patients. Cactus Point Dental is proud to offer relaxing amenities like private treatment rooms, pillows and blankets upon request, TVs with Netflix and Hulu, and free WiFi.
Your Trusted Dentist in Chandler, AZ
If you are looking for a new dentist in Chandler, AZ, give us a call! Cactus Point Dental has proudly served the greater Chandler community for over 30 years, and we'd love the opportunity to welcome you to our dental family. Contact us today to schedule an appointment!
Categorised in: Dental Tips, Financial, Our Office